The Culture Trip
Where To Stay in Baltimore: The 10 Best Hotels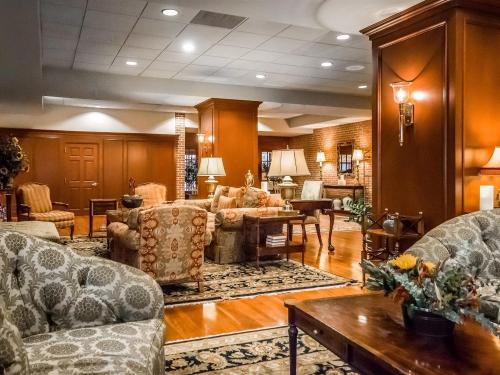 As the 20th largest city in the USA, Baltimore is home to many attractions, ranging from the National Aquarium to Oriole Park at Camden Yards, the home of the Baltimore Orioles – far too much to take in during just one day.
The Culture Trip showcases the best art, culture, food and travel for every country in the world. They are passionate about bringing us compelling content, curated by a global community of writers, videographers and photographers.
In just a few years, their audience has grown to more than 2 million monthly readers and 500,000 social media followers. They also won UK Website of the Year Award for Arts & Culture (2014) and were named one of 25 UK Tech Companies to Watch (2013); and a Top Travel & Arts Site by The Guardian / The Times (2012).
The Inn at Henderson's Wharf
'This charming little boutique hotel is set in one of the many historic waterfront buildings of Fells Point and just under one mile and a half from the National Aquarium – or for sports fans, just three miles from Oriole Park at Camden Yards. These luxury rooms offer upscale furnishings, flat-screen TVs, mini fridges, and coffee makers, as well as a free European-style buffet breakfast and a 24-hour fitness center. With rich wooden furniture and plush carpets, the Inn at Henderson's Wharf offers a touch of elegance to the refined guest. LGBT friendly.'
1000 Fell Street Baltimore, MD, USA, +1 410 522 7777
Read more about Culture Trip's 'Where To Stay in Baltimore: The 10 Best Hotels'!
Follow us on Facebook, Twitter & Instagram for the latest news, updates and events.